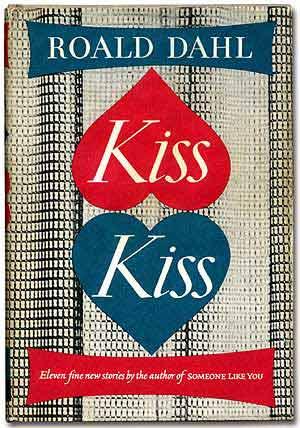 Roald Dahl is best known for children's books, but he wrote for adults as well. I happened to find this and another collection (Someone Like You) second-hand in London some years ago.
The stories are mostly of the weird and mysterious type, many of them involving crimes, several of them straying into the horror genre. Most of the stories feature upper middle class folks who are more venal or unhinged than one would expect. They remind me of John Cheever stories, but less subtle, which is sometimes fun and sometimes off-putting. They have those surprise endings that were the hallmark of popular short stories for a century. (Does that sort of writer exist anymore? Is there a professional medium for publishing non-literary, entertaining short stories?)
I enjoyed the characterization; he seems to put  more into the characters than is needed just to get the punchy dénouement. As a result, they are more psychological and personalized. But the psychology of the stories is also a weakness because several of the stories, especially toward the end of the collection, are ham-fistedly Freudian, which gives them a misogynist hue. He is also more detailed about the science of the mad-science fiction than I care for, but I guess it is a hazard of the genre.
My favorite from the collection is 'The Champion of the World,' about two hapless poachers trying to pull off the greatest poaching of pheasants ever. It has less of a 'Takes of the Weird' vibe to it, celebrating the bravado of the marginalized with the balance of a skeptical narrator. I believe it was the genesis for Dahl's novel Danny, The Champion of the World.
Overall, I was a little disappointed. I have read some of his stories-for-adults before, and they seemed more clever and less goofy than these, and I look forward to looking at the other volume that has those earlier stories.